Starting with the random:
I'm tired as all hell but I think the 5 hour energy helped me get through work with no issues.
I debated chugging another one and going to class but I decided that driving across the city was not a good idea in my current state. Especially if I ran into a slow pocket of traffic and had to try to stay awake during that.
So, instead I came home to relax, play video games and probably nap (not necessarily in that order).
Teach wanted me to get all snazzed up and hit up a Casino SF today. They are hiring Craps dealers so she thought it would be good if I made my way over there to introduce myself and let them know that I had gone through class and was looking to make my way into a casino. One of the dealers that works there was at class yesterday and his suggestion was to show up dressed up with good slacks, dress shirt and a tie to talk to the supervisor and make a good impression. If they were to ask about audition let them know that whenever it is convenient for them I could do it and to bring my Black and White's along with me just in case they wanted to have me go right then.
However, since last nights festivities had already been planned I informed them that I'd be showing up Wednesday instead as I don't want to show up bloody tired and not in the right frame of mind.
I know yesterday was H and today is I - I don't care. I'll get to it all in my own due time and more than likely I'll make up for it within a week with an extra post or two and catch back up.
So, GWAR GWAR GWAR.
What a f'n awesome show last night. We arrived right at the beginning of the first bands (Legacy of Disorder) set and they were pretty damned good. I'll probably end up getting one of their CD's to give them another couple of listens and see how much I like them in a non-live setting.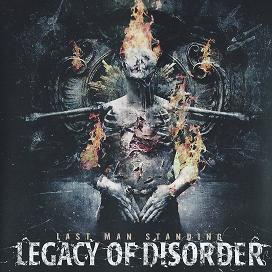 Next up was Ghoul who were pure Thrash I think, however I highly enjoyed them. They had some sort of black/demonic pope open the show for them and then they came out and played with burlap bags over their faces as if they were captured and tortured by terrorists. Where their mouths were was blood to make the torture look more real. One of their songs had a "voodoo priest" come out on stage and rip the head off of a chicken which spewed blood into the audience. Later they had two Gwar-like figure's come onto the stage and battle each other for a song or two. Pretty good set and schtick but not the type of music I'll ever listen to on a daily basis.
Final opening act was Municipal Waste which is best described as Party Thrash I guess. Think old school Anthrax music with songs about drinking and getting wasted. Lotta fun and good crowd interaction.
Then, the main act - GWAR.
Being this is the first time I got to see GWAR live I was stoked to begin with.
They paid nice tribute to Cory Smoot (Flattus Maxiumus) who died on tour a few months back and they really played an awesome set full of newer and older songs as well.
Playing a number of songs from the Scumdogs disc got me pretty damned excited. Salamanizer, Maggots and Sick of You.
Their whole set was awesome, their "props" were fabulous and just everything they did I loved. Bringing out "Snookie" was the funniest part of the whole evening. Also, the World Maggot making an appearance and eating a group of hot chicks was pretty damned nice too.
Last song of the encore they dedicated to Flattus and it was The Road Behind. This song brought the mosh pit to a crawl.
After it was over they left the stage and a spotlight lit up to illuminate the guitar that Flattus used night in and night out and they blasted Frank Sinatra's
My Way
. Once that was over they took the guitar down and booted everyone out.
Cory "Flattus Maximus" Smoot R.I.P.
Mosh Pits
Over the course of the evening the Pits got more and more brutal, however they did remain very courteous of each other which was kind of unusual from what I have seen in the past.
If anyone fell or was knocked over people stopped moshing and immediately helped that person back up. There was a bunch of slam dancing and running into everyone, but punches and kicks were not being thrown. It was great to watch and by the time GWAR got on the Pitts were full force and I got to be one of the people right on the cusp of it - helping people up and getting run into constantly. Great fun and my body took a small beating but I loved every minute of it.
This is the first time in quite a while that I have been to a metal concert and I really miss the music and the atmosphere of it all. I cannot wait to do it again!
Now, I think it's time for that nap I was telling y'all about earlier.