Dear Life,
You have won this round. I admit to defeat and am waving the white flag of shame.
It's not often that I find myself in this position and, in fact, I pretty much wanted to hide it from the world but alas in the interest of being a brutally honest anonymous person on the internet I am coming clean.
There are too many things going on in my life right now that demand more attention than I can reasonably provide without burning myself out and I had to say goodbye to one of them.
So, it pains me to say this, but the fact that I would not be dealing craps and the fact that other life pressures need my attention I had to say goodbye to the casino job that I have barely gotten to know and have been pretty excited about. I feel like shit about the decision but I know that it is the right one for where I am at in life right now. I explained some things to HR and let them know that I hope I will be able to be rehired once life sorts itself out and I will continue to work on my dealing skills in the form of Craps, Blackjack and other random carnival games as time provides.
I felt that if I continued to work at the Casino for 24-32 hours per week and stayed full time at the retail job with some other things that are going on demanding my attention which I can only give during hours when I should rightfully be sleeping, that I would burn out and potentially cause damages that would be worse than if I just admitted defeat at this moment.
I will pull back and regroup, I will continue to study and improve and I will come back to perusing this dream once I add a bit more stability and balance into my life.
It's not the cool thing to do, but it felt like the right thing to do.
Now, so that this isn't full of depression I link you to some humor. Visit
AmazingSuperPowers
to see more awesomeness.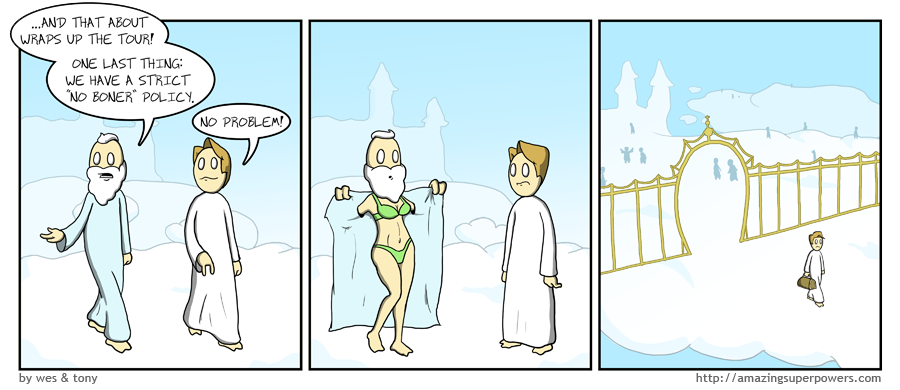 With that I am probably going to sleep very soon and won't be waking up until tomorrow when I can wake up refreshed and figure out how to proceed from here.
I appreciate you all coming along for the ride so far and I'm looking for some insults from the peanut gallery telling me how I'm a silly Nancy boy and that winners never quit.
:)